Meet Courtney!
Courtney's favorite things are paddle boarding, laughing with friends, poetry, and the mountains. She is a Nevada County native. Nature was her first gym. She was raised on a ranch in Penn Valley, and began hiking and swimming at a very young age.
From 5 years old until 18, she swam competitively. At the age of 20, she began to immerse herself in the weightlifting world. She has been a Fitness Professional since 2013. Bodybuilding, Weight Loss Coaching, Strength Training, Corrective Exercise, and Lifestyle Guidance are her areas of expertise. She loves rehabilitation and finds guiding people to a deeper understanding within themselves is so rewarding!
Courtney Reiswig
Owner
Certified Fitness Trainer
Meet Colton!
Colton was born and raised right here in Grass Valley, CA. He has been a part of fitness ever since he could walk. He started with competitive gymnastics from age 4 to 14. He transferred over to football from freshman to senior year of high school. At Age 16 he decided he wanted to take his skill and knowledge of gymnastics to help coach young kids excel in the sport.
By the age of 18 he got promoted to head coach and took a program from 7 to 17 kids in 3 years. Colton has been a Fitness Professional Since 2018. Colton's biggest strengths are Gymnastics, Calisthenics & Body Weight expert, Strength Training, Corrective Exercise and Sports Specific Training. Helping people realize their full potential is the one of his favorite things. He wants to help you to be the best you can possibly be.
Colton Wood
Certified Fitness Trainer
Meet Tony!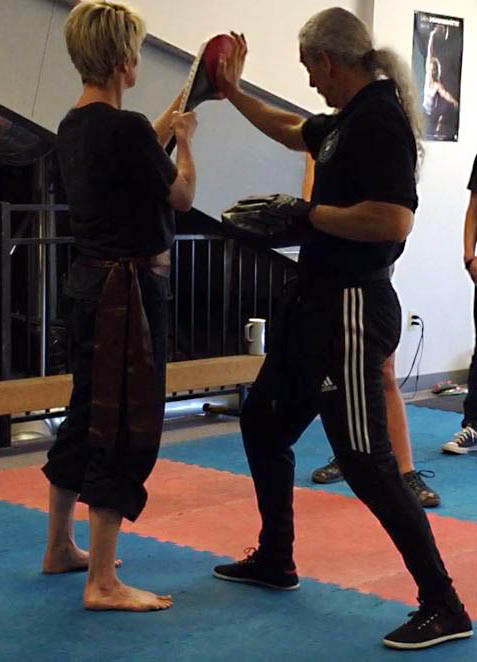 Tony is a walking testimonial on the benefits that 41 years of experience have to offer and can help you facilitate your own healing whether it is from injury or illness. He does this with a unique combination of Fitness, Wellness and Healing methods based on his experience with fitness training, martial arts and a raw food diet to help attain the best results possible for you. Specializing in balance training for seniors and martial artists as well.
"Remember, fitness training is not just about your body. In order to be truly fit again your journey must include the mental, emotional, physical and spiritual practices necessary to create the synergy of well being that will make this a lasting life changing experience."
No matter where you are or what you have been through, you have within you the power and ability to change it all ….. when would NOW be the right time to do so?
Have you reached the point in your life where you know you have to make a change? I can help give you the tools and knowledge you need to reach your goals. Whether it is improving your physical fitness, overcoming illness, disease or emotional stress, let me help you to help yourself.
Tony Mendoza Jr.
Certified Fitness Trainer (since 1984)
Certified Kung Fu Instructor (since 1999)
Certified NLP Trainer (since 2011)
Education & History
Became a Certified Fitness Instructor in 1984
Worked for the Nevada County Fitness Center as a Certified Fitness Trainer (1993-1996)
Worked for the Club Sierra Health & Fitness Center as a Certified Fitness Trainer Kung Fu Instructor (1996-2011, 2015-2016)
Received his Black Belt in 1998 from the Phillips School of Kung Fu San Soo and is currently a 5th degree Black Belt
Worked as Fitness Coordinator for the Chapa De Indian Health Program held at Club Sierra (2002-2010)
List of Credentials
Certified in 1984 by I.S.S.A (Certified Personal Trainer)
Certified in 1990 by I.D.E.A. (Certified Personal Trainer)
Certified by NLP Institute of California in 1992 (NLP Trainer)
Certified in 1996 by Phillips School of Kung Fu San Soo (Certified Kung Fu Instructor)
Certified in September 2002 to current by American Muscle & Fitness (Certified Personal Trainer)
Certified in July 2011 by American University of NLP (Life Coach)
Earned Sixth Degree Black Belt in Kung Fu San Soo in February 2017